Eating with the Ecosystem T-Shirt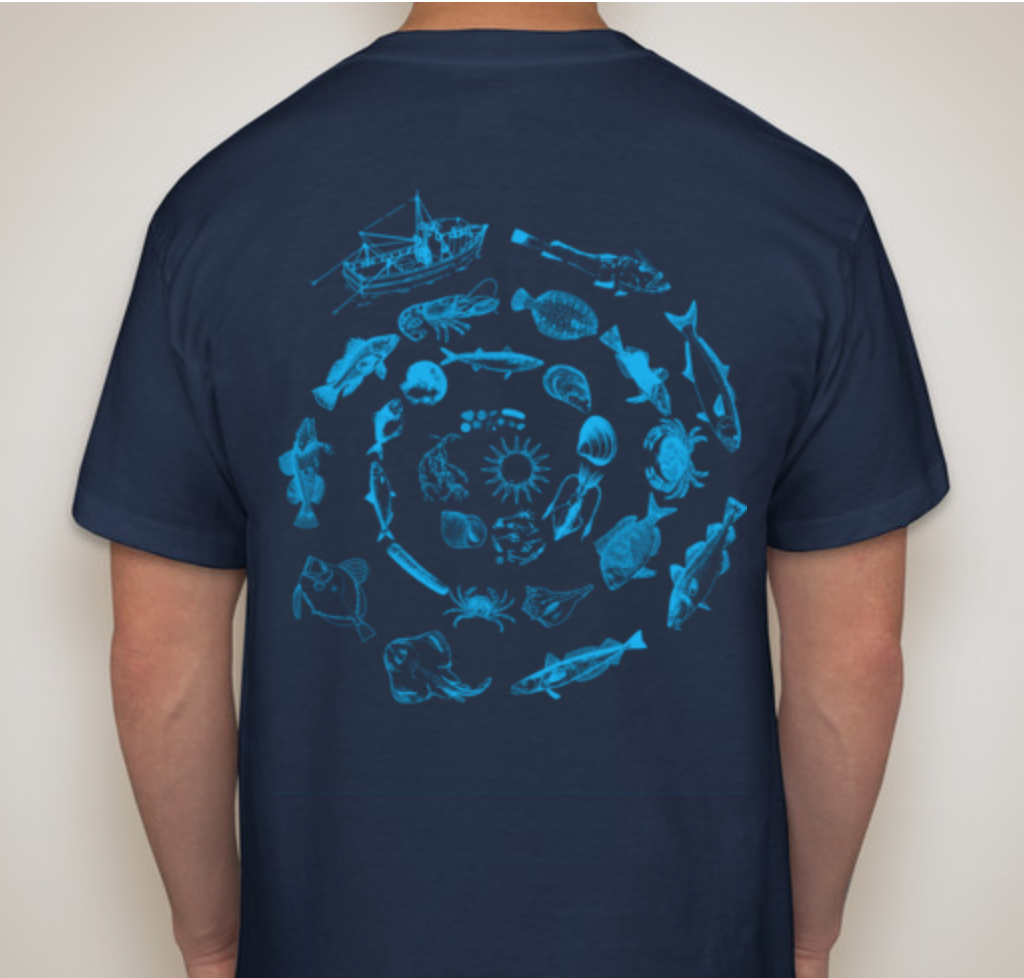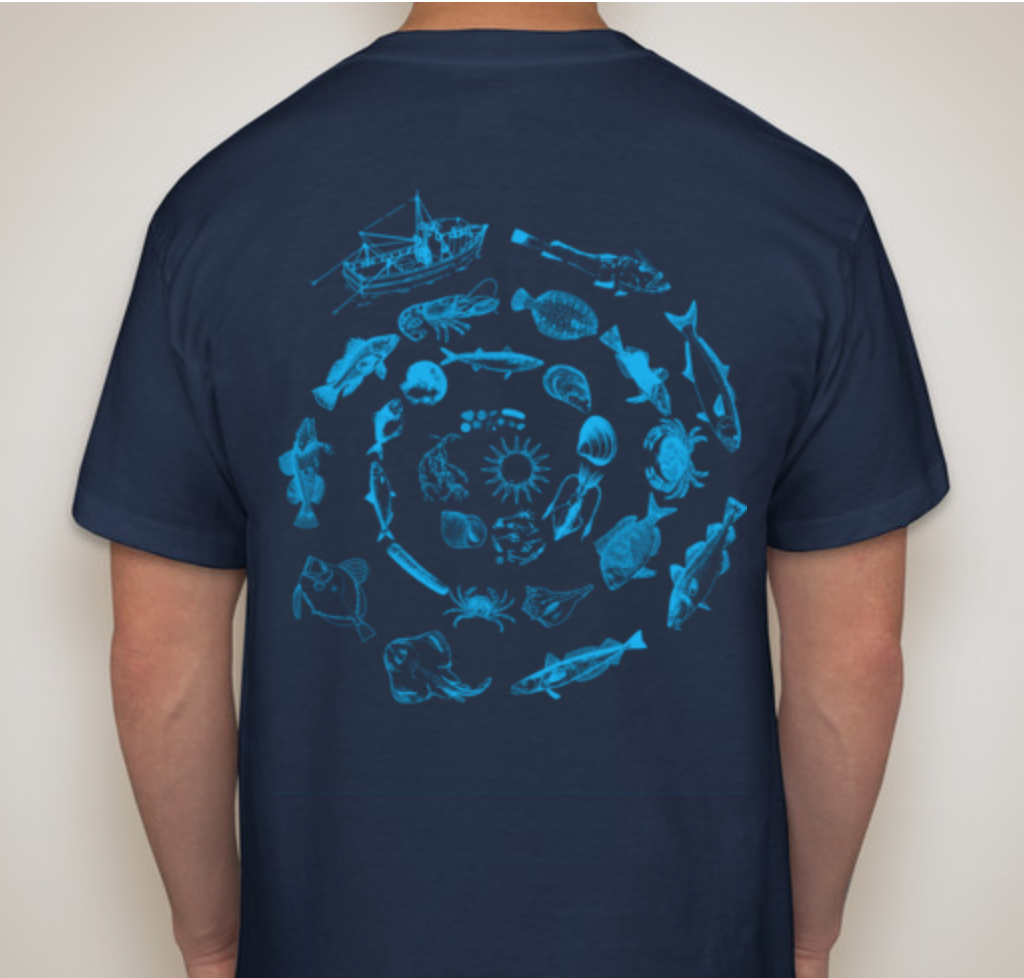 Eating with the Ecosystem T-Shirt
Eating with the Ecosystem t-shirt printed on 100% cotton (shirt produced through environmentally friendly, sweatshop free, child labor free, and socially responsible practices). Screen printed locally in Wakefield, RI.
Front Design: Eating with the Ecosystem logo
Back Design: Spiral of local New England marine species. Begins with the sun in the center and spirals out as energy is transferred up the food web to humans, represented by a fishing vessel, at the end.
Sizes are unisex